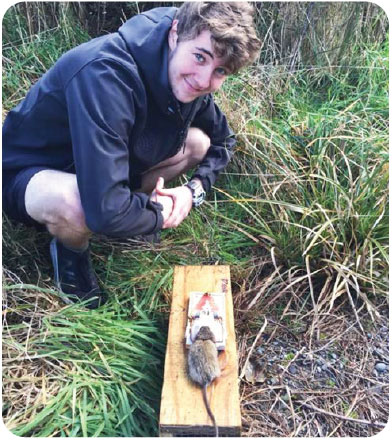 This course focuses on: restoring the endemic biodiversity on land (Whenua Restoration), protecting freshwater and riparian margins (Wai Restoration), and empowering young people to take action and contribute to future sustainability (Kaitiakitanga).
Throughout the course students will work collaboratively to plan, implement and evaluate a range of future sustainability projects, including; Project Predator (pest control), Project Pollination (apiculture/beekeeping) and Project Planting (horticulture).
Manaaki Whenua, Manaaki Tangata, Haere Whakamua. Care for the land, care for the people, go forward.
Key details
| | |
| --- | --- |
| Credits: | 20+ Level 2/3 credits |
| Duration: | One year course |
| Timetable: | 9am–3pm Thursday |
| Starts: | February 2022 |
| Ends: | November 2022 |
| Provider | Papa Taiao Earthcare and Greymouth High School |
What you will learn:
Weather interpretation and land based navigation
Pest monitoring and control
Introduction to apiculture (beekeeping)
Horticulture skills
Workplace health and safety
Concepts of sustainability and improving future problems
Practical 21st century skills
Employment options:
Conservation Ranger
Horticulturist
Biosecurity Officer
Field Technician
Environmental Scientist
Resource Manager
Sustainability Practitioner
Pest Operations
Apiarists (beekeeper)
Further study options:
Conservation and Earthcare Year 3 WCTA
Certificate in Conservation
Certificate in Land Based Sustainability
Certificate in Pest Management
Certificate in Pest Operations
Diploma in Environment and Sustainability
Diploma in Environmental Management
Bachelor of Environment and Society
Bachelor of Business in Sustainable Enterprise
Check out the 2022 Programme PDF Guide here!
Talk to your school Trades Academy co-ordinator or careers advisor